Curriculum & Instruction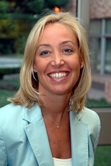 Dear Parents and Community Members:
Welcome to the district web page for Curriculum and Instruction. Our department is responsible for the development of curriculum

K-12 in all disciplines. Curriculum and Course Offering Guides are available to the community as listed to the left of this letter. Our goal is to provide a rich curriculum in all disciplines and provide consistency in the instructional programs across schools and grade levels.
The past few summers we have made a concerted effort to improve our curriculum and classroom assessments to align with the more rigorous demands expected of our students required by the district and/or at the state level. We are pleased with the quality of the work and the progress we have made to date. We recognize that our students need to be prepared for college and/or a career. They will need to bring not only a Common Core foundation of knowledge, but new and innovative skills to the workplace. Our curriculum and the recent updates will help prepare our staff and students for these challenges.
Accompanying our curriculum is a program of professional development that promotes reflection and analysis for what we teach, how we teach and how we assess our students' growth. Teachers are frequently meeting to share best practices in on-going professional groups before, during and/or after school. Our students are assessed at various checkpoints throughout the year. In addition, through the New York State Education Department we administer ELA and mathematics exams in grades 3-8. In 2013 the exams were recently updated and reflect the evaluations of the Common Core State Standards. We also administer exams either as required by NYSED or via a regionally created exam as listed below:
Science – Grades 4 & 8 – New York State Assessment

Social Studies – Grades 5 & 8 – Regional Assessment

World Language – Grade 8 – Regional Proficiency Exam

Regents Exams – Grades 9-12

The assessments provide teachers with continuous information about student progress and inform instructional decisions. It is important for parents to review the assessment results with their child and work collaboratively with their child's teacher(s) to support the learning.

The input we receive from our Parent Teacher Association provides valuable information for our department.

Our PTA appoints parents to participate on district-wide curriculum committees at the elementary, middle and high school levels. Administrators at all levels attend these meetings and share new programs, curricula updates and respond to the many suggestions which may arise as a result. This partnership is essential as we strive toward excellence in education to meet the needs of our diverse learners.

We invite you to frequent our site as new information is frequenlty posted. Our postings on the left-hand section of this page will be expanded upon throughout the year and should give you a greater insight into the expectations, rigor and exciting learning experiences available for students in all disciplines.

Sincerely,

Jill M. Gierasch
Assistant Superintendent for Curriculum and Instruction